September 15
Citizenship and Belonging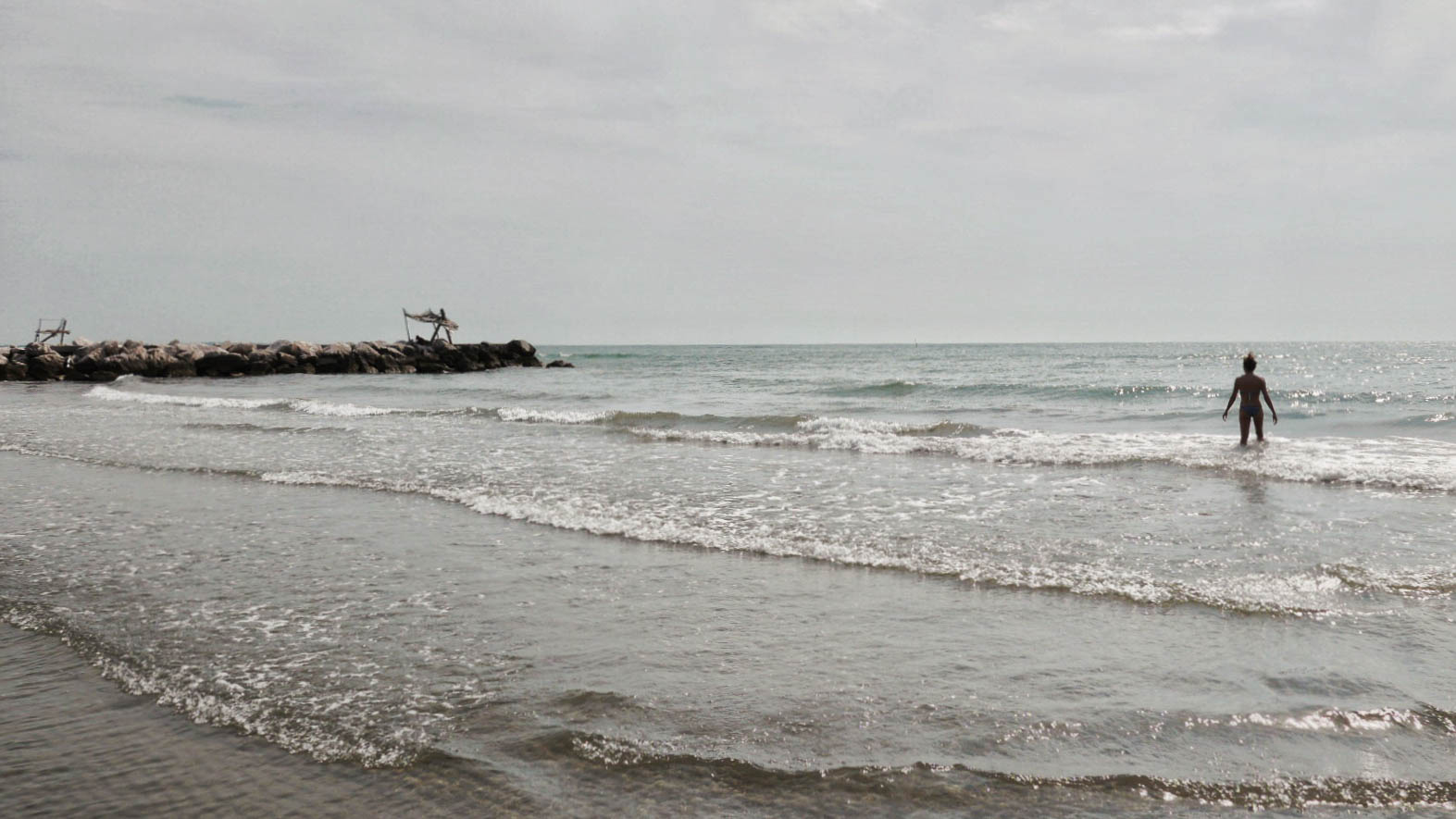 Pachuka Beach, Lido
5–7p.m.
In a world in which 65 million people are constantly on the move, seeking a place to live and to which they can belong, what does citizenship mean in the contemporary context as a legal fiction that is increasingly a flashpoint of nativist reaction, xenophobic legislation, and redefined ideas of who belongs where? But a fluid multi-cultural and polyglot situation is hardly something new. Venice, a city built in-between land and sea, has always been a liminal place where multiple interlocking and fluid identities and communities have been formed, experimented with, and solidified. Venice has always "welcomed," albeit in very controlled and often self-serving ways, diverse communities into its social structures and physical spaces. What can we learn from this history and from the contemporary experiences of all manner of "Venetians" residing in and visiting the city today about segregation and interaction, of localized and international bonds between competing economies of trade and belonging, commerce and identity? Goods and persons flooded the maritime city, profoundly affecting the way in which people ate, spoke, worshipped, and understood the past.
Join us on September 15 when the citizenSHIP programming initiative rolls onto Pachuka Beach on the Venetian Lido. Participants will express their experiences about what it means to be a citizen of Venice today, and what we can learn about the multiple dimensions of how people creatively form bonds of social belonging.
Participants
Alberto Toso Fei is a specialist of Venetian History and is himself a member of an ancient Venetian family. He has written books on the secret histories of this extraordinary city, using curiosities and mysteries, anecdotes and legends, to recuperate lost oral traditions and cultural heritage. Some of these histories have been embedded in QR codes where they can be accessed directly in the historical spaces that they bring to life. www.albertotosofei.it
Closer is a Venetian cultural association founded in 2016. Closer is committed to organizing workshops and events with the aim of including those who have usually been excluded from civic discourse, focusing mainly on correctional institutions. Their social work is also geared towards the city and its citizens who may not be aware of these forgotten voices.
Livia Antonelli is an actress and performer based in Rome. She is the co-founder of the theater company "Habitas" and regularly works in theatre and film. Livia studied Physical Theater at Folkwang Unversität der Künste in Essen, Germany, and is now studying Acting at the Scuola d'Arte Cinematografica "Gian Maria Volonté" in Rome.
Lorenzo Targhetta is an electroacoustic composer and sound artist based in Paris. He also works as a sound technician and engineer. Lorenzo holds an MA in Computer Music and Electroacoustic Composition from Ina SUP, as well as a degree in philosophy from the Université Paris-Sorbonne.
"24h prima del sole" under the direction of Judit Emmanuel, Nancy Famous, and Roberta Zancato constitute the group "IL LIEVITO." Along with Società Cooperativa Sociale Mestre - Venezia e Associazione Common Ground (Giuseppina Di Bari - legal consultant on immigration), they create laboratories for ideas and innovations.
Poubelle is an ongoing artistic project and a branded entity created by Attilia Cometti, which was established in September, 2013. Poubelle is concerned with using and interpreting materials in upcycle, developing parallel collections of accessories and jewelry with the goal of creating "picnic sets" for use in collective artistic actions. These sets are derived from recuperating, regenerating, and inventing objects from discarded materials.
The Center for the Humanities and Social Change at Ca' Foscari University of Venice is an interdisciplinary platform with a mission to draw upon the creative powers of humanities to inspire a meaningful dialogue and formulate practical solutions to global challenges.
Orient Experience II is one of a series of restaurants in Venice and other Italian cities run by refugees and asylum seekers. All the dishes served tell a story of their long and difficult journeys to Italy. Through the conviviality generated by the food they prepare, they aim to bring diverse cultures together, transforming cultural differences into innovation and cooperation.
Lamin Sallah is a young rapper from Gambia. He travelled through many countries before coming to Italy, all of which have left a significant imprint on his identity. His song "Brotherhood," therefore, speaks about his lack of belonging to a single place and instead proposes that people only belong where there are others that make them feel at home. His song will be combined with a break dance performance by the dancer Davod Mohmadi, who comes from Afghanistan. They both work at Orient experience II but what they have developed is a deep bond by their experiences as refugees and now in what they create together with people they work with.
This program is part of the mobile CitizenSHIP programming series and takes place in and around Venice.