July 7
Reclamation Day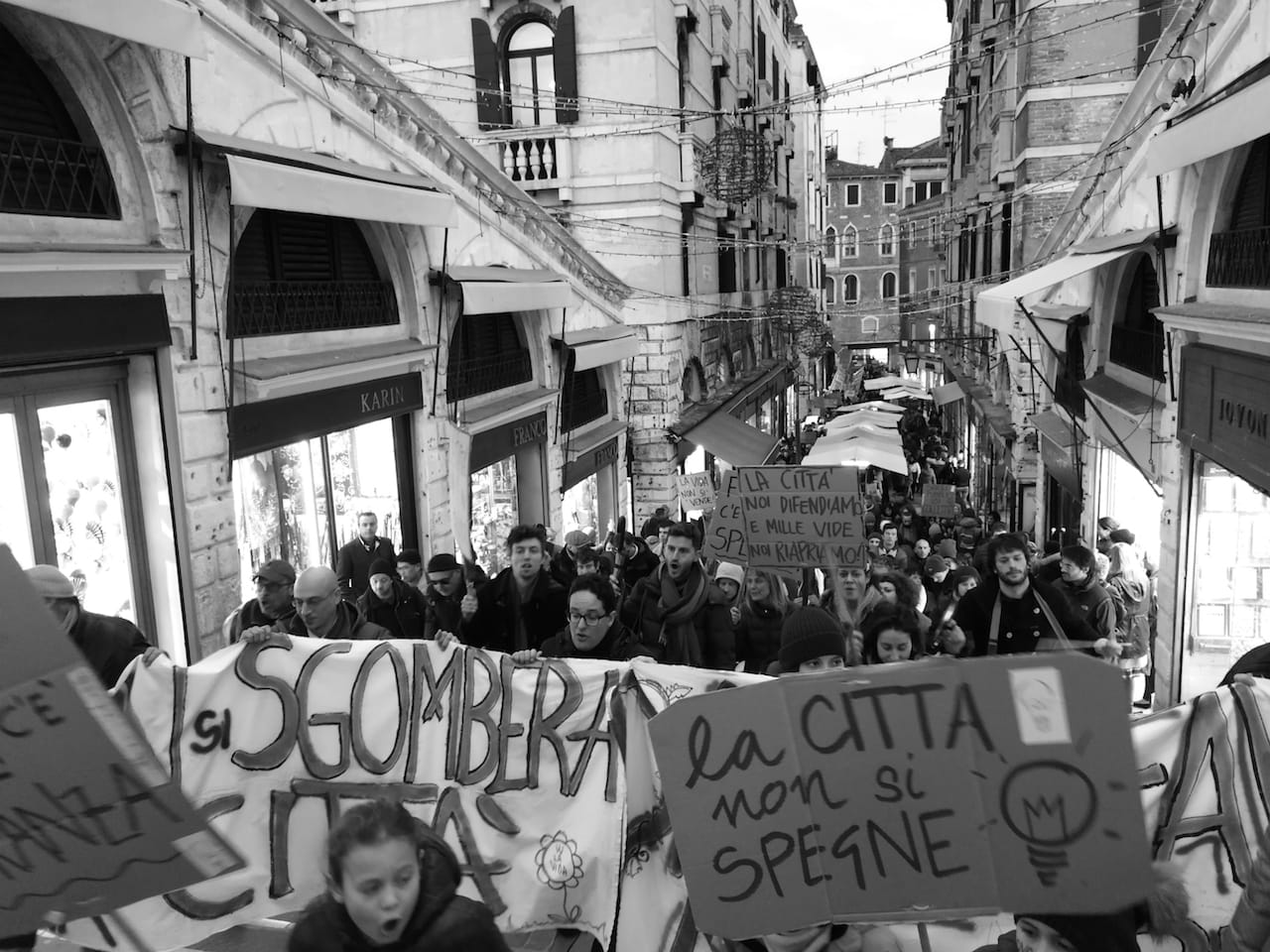 Campo San Giacomo and Calle Convertite, Giudecca
5–9p.m.
Reclamation Day commemorates citizen efforts to reclaim abandoned spaces in Venice and in shrinking cities around the world. Local and visiting experts will join two of the city's leading squatter organizations in a participatory workshop to develop strategies to make the reclamation movement in Venice more sustainable. After the workshop, participants are invited to an after-party with live music and tours of apartments occupied by squatters.
Participants
Founded in 1998, Assemblea Sociale per la Casa (ASC) is an autonomous initiative that addresses Venice's housing crisis. By occupying and renovating abandoned houses, ASC has found homes for about 100 people every year in a city that loses residents because of housing shortages caused by neoliberal policies. We fight these policies to keep Venice alive.
Laura Fregolent is an architect and professor of urban planning at the Istituto Universitaria di Architettura di Venezia (IUAV). She has pursued research and collaboration in the field of urban studies with particular focus on processes of urban transformation and settlement dispersion, with analyses of the social dynamics that underlie them.
"La Vida" stands for the Venice Ancient Anatomical Theatre, an historical building that the Regional Government of Veneto recently sold to a private entrepreneur. La Vida also represents the community of inhabitants that is striving to keep the building public and available to the everyone. The battle for La Vida has become a symbol of the fight of Venetians for their right to the city.
This program is part of the mobile CitizenSHIP programming series and takes place in and around Venice.