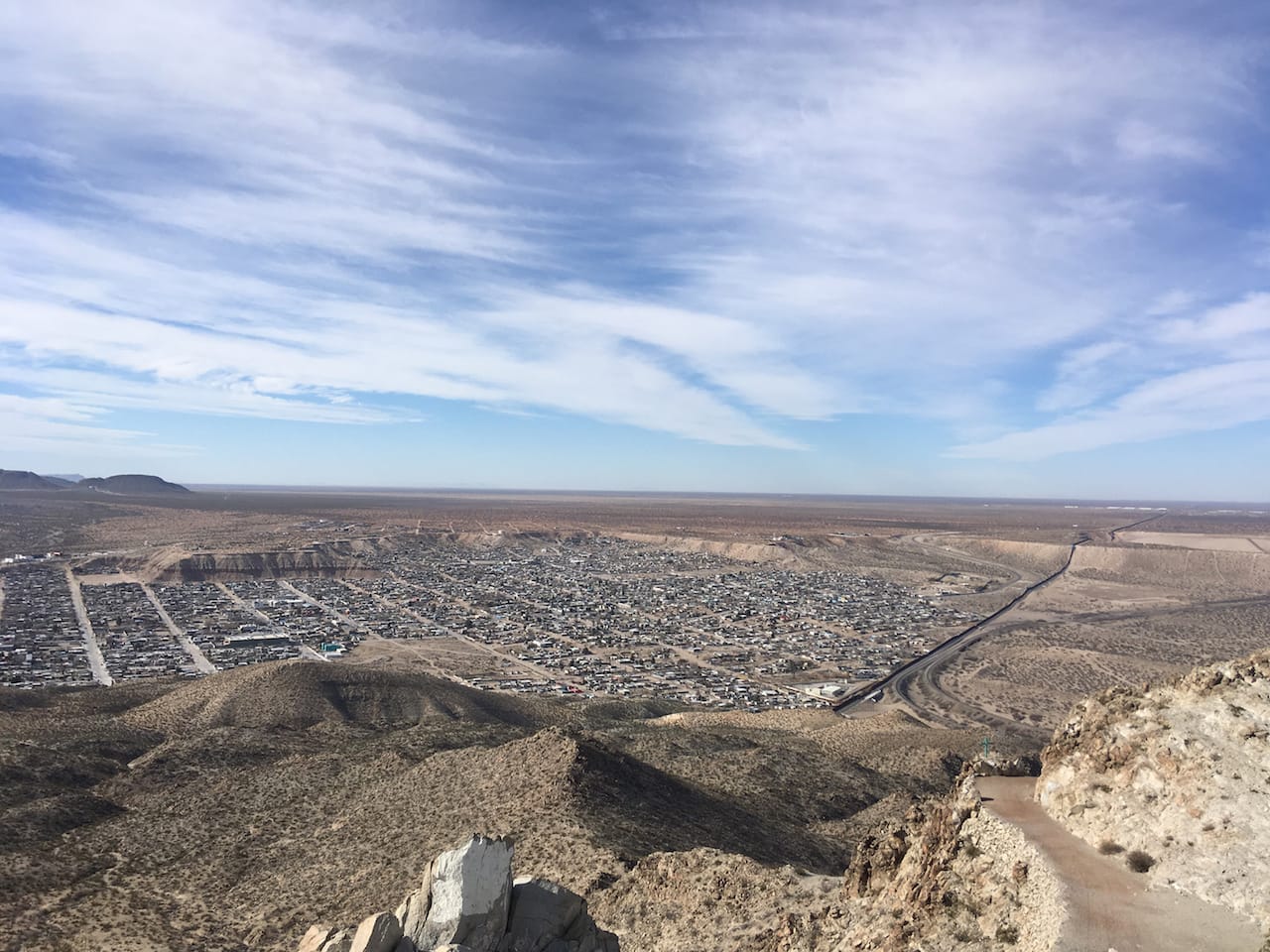 Fugitive Atmospheres
We are citizens of a continent in the sky.
The particulate matter in the air that we breathe connects us beyond political boundaries. Dust is everywhere, silently accumulating and shifting through our landscapes, cities, and buildings. It resides in our bodies, our airways, and our lungs. Although nearly invisible, dust is not inert. It enacts policies, shapes territories, records histories.
We work to unearth the content of this airborne geography. We forge unlikely publics from the diffuse and distributed collection of unsuspecting communities it silently infiltrates. We follow its migration across borders and jurisdictions.
Twin communities on either side of the US/Mexico border are bound by this airborne geology. Anapra, Mexico and Sunland Park, U.S. share the atmosphere of the Chihuahuan Desert, yet are divided by the International Border Fence. High levels of soil contamination, paired with rapid desertification and dust export, pose a common and imminent threat to underserved citizens across the divide. Here, at the far edge of two nations and three states environmental data is as scattered and evasive as fugitive dust.
We design and install a field of low-cost particulate sensors spanning the international border, enabling a radically transparent, real-time visualization of the cross-border dust flow.
AGENCY
AGENCY orchestrates material ecologies, political policies, and ethical thought, to enable new paradigms of cultural production. Partners Ersela Kripa and Stephen Mueller received the 2018 Emerging Voices award from The Architectural League of New York, the 2010-2011 Rome Prize in Architecture, and MacDowell Colony residency fellowships in 2009 and 2013. agencyarchitecture.com | @AGENCYARCHITECT