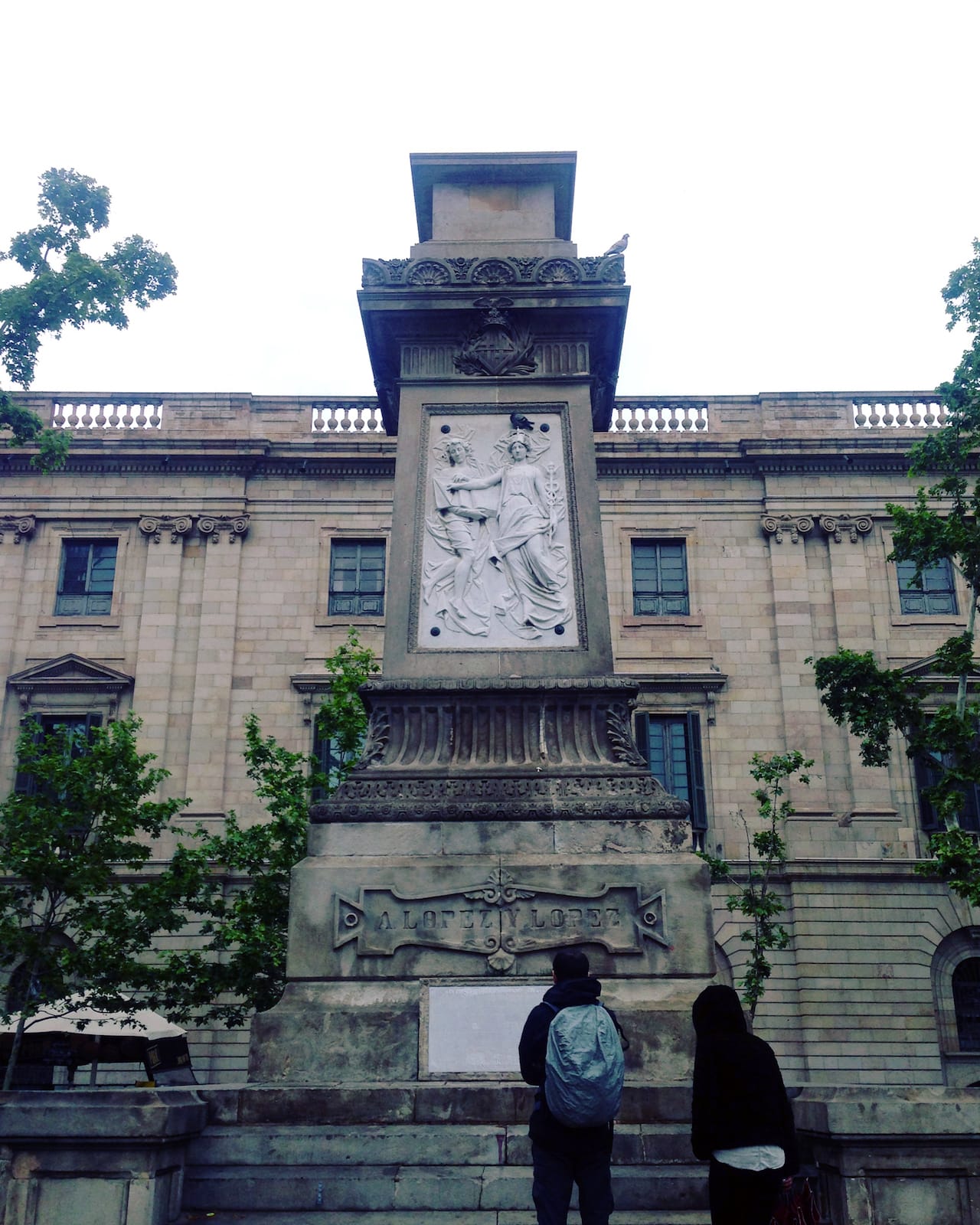 Monument to an exemplary citizen
On March 4th, 2018, paired with a festive event, the statue of Antonio Lopez y Lopez was removed from the pedestal in the square still holding its name in Barcelona and placed in a municipal deposit. López y Lopez was a prominent businessman and slave trader from the early 19th century, who started his fortune with the illegal trafficking of people from the African coast to Cuba. He made outstanding contributions to boost the economy of the city, including the founding of two companies: the General Tobacco Company of the Philippines, which was the first Catalan multinational company, trading with tobacco and sugar; and the Hispano Colonial Bank with relevant economic support to the colonial trading with South America, absorbed by the Central Bank in 1950.
Is contributing to the economic growth of your city enough distinction to define exemplary citizens? Look at your city. Where does its historical and current richness come from? Do you feel comfortable with that? Why?
dpr-barcelona
dpr-barcelona is an architectural research practice based in Barcelona founded by Ethel Baraona Pohl and César Reyes Nájera, dealing with three main lines: publishing, criticism, and curating. Their work operates on the field of architecture, political theory, and the social milieu. Their [net]work is a real hub linking several publications and actors on contemporary architecture and theory. dpr-barcelona.com | @dpr_barcelona