Studio Gang
Stone Stories: Civic Memory and Public Space in Memphis, Tennessee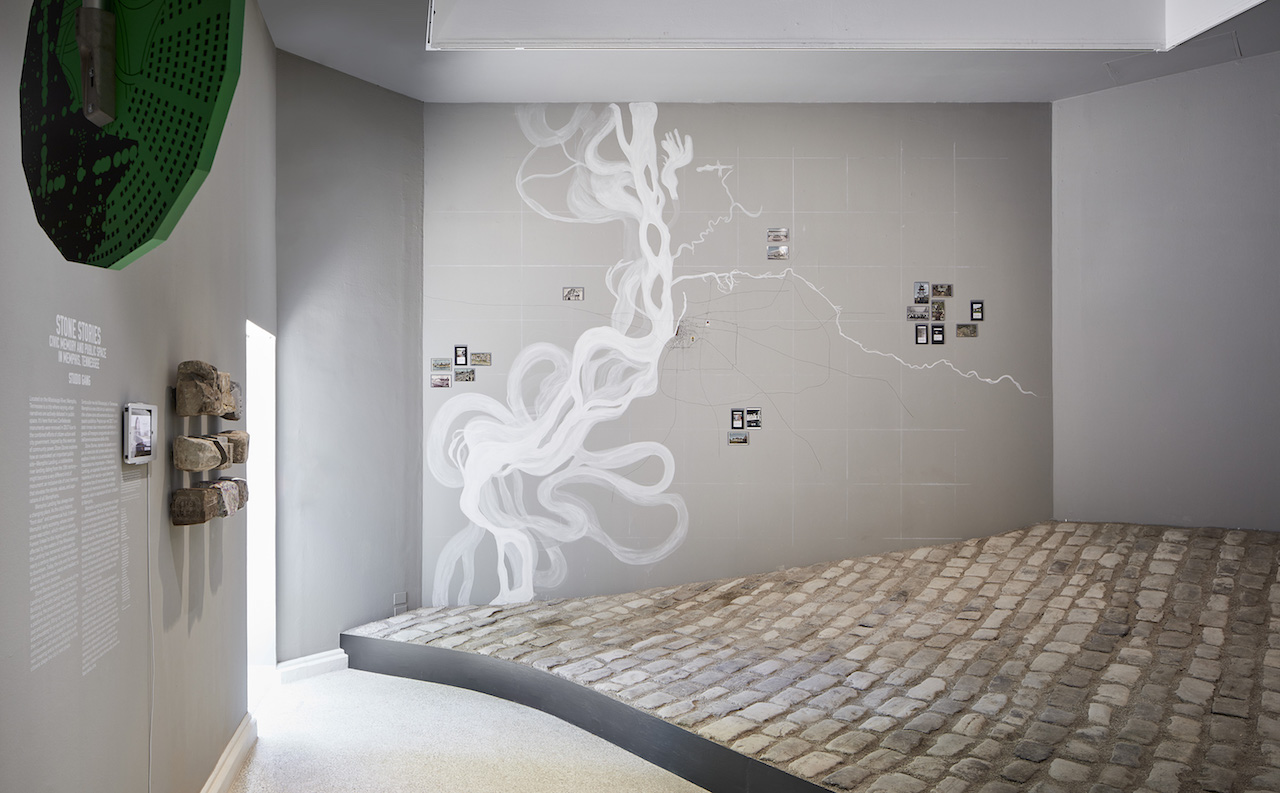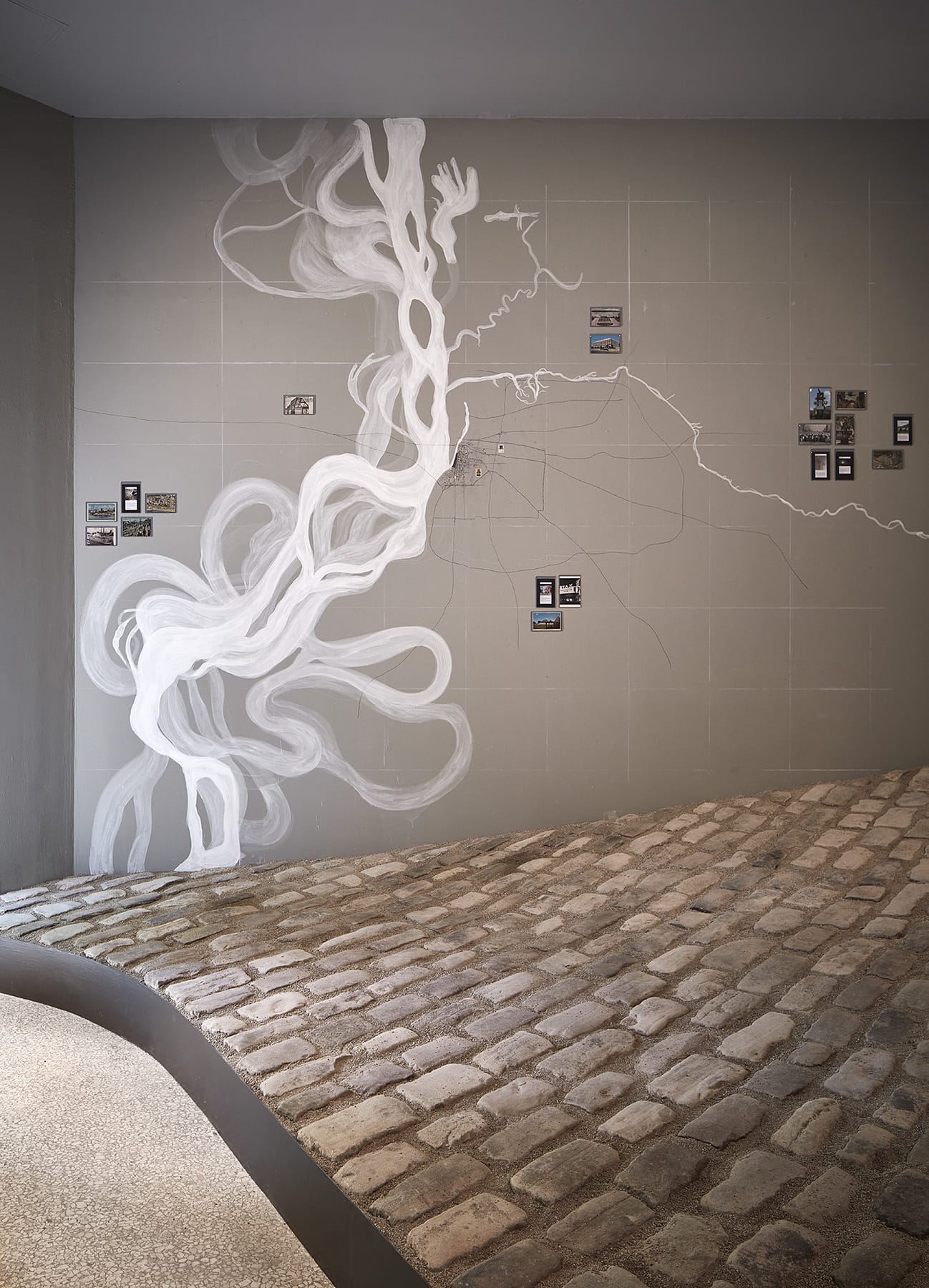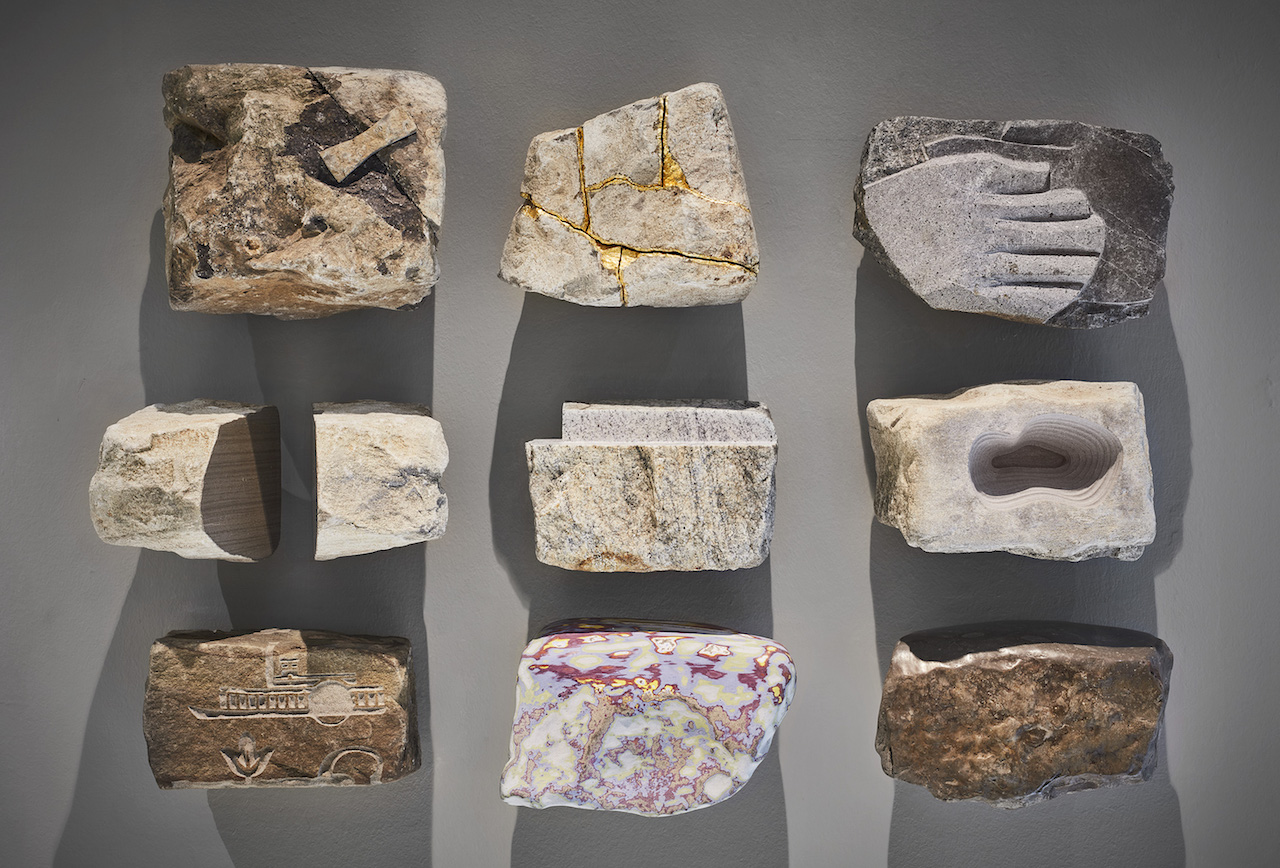 The city of Memphis, Tennessee, is a place where competing urban histories are actively debated in public space, sometimes pitching the past against the present.
It is here, along the banks of the Mississippi River, that citizens and city government organized to remove the city's two Confederate monuments in December 2017. Both located in public parks, the statues came down due to the combined pressure of citizen action and creative legal maneuvers that surmounted bureaucratic hurdles placed by state authorities. This successful exercise of community power over public space now opens up the question: what sort of civic monuments might citizens desire today? Stone Stories explores how one overlooked yet important public site in Memphis—a cobblestone landing dating back to the nineteenth-century—might be refashioned into a place of inclusive civic memory that reflects and elevates the history, values, and aspirations of all Memphians.
Memphis Landing is a cobblestone-paved landing along the Mississippi River. It served as the city's main port from its construction in 1861 through the 1930s, until the growth of railroads, highways, and air freight rendered it largely obsolete. As the city's historic "front door" and commercial hub, the Landing's eight acres, which stretch 600 yards along the water's edge, served Memphis' early economy—whose cornerstone was cotton production and trade, which relied on slave labor. Forever linked to this legacy, the Landing has remained an underused site for nearly a century despite its location adjacent to the center of downtown. An architectural artifact of a former economy, use, and technology, the paved Landing is a vast heterogeneous mosaic of nine types of stone and is subject to the daily rise and fall of the river. For Stone Stories, hundreds of cobblestones from the Memphis riverbank were transported to Venice as part of a larger effort to open up a new chapter for this civic material and the citizens to whom it belongs.
A once active waterfront space, the Landing and its complex history has long lay dormant, waiting to play a new role in civic life. Stone Stories builds on Studio Gang's ongoing work in Memphis to uncover the many stories embedded in the Landing and to explore how design can help communities imagine a more meaningful future for their public realm. By addressing the latent opportunity in one overlooked civic site, the project demonstrates how citizens everywhere can claim a place in their city's history and exercise citizenship through engaging the public spaces they own in common.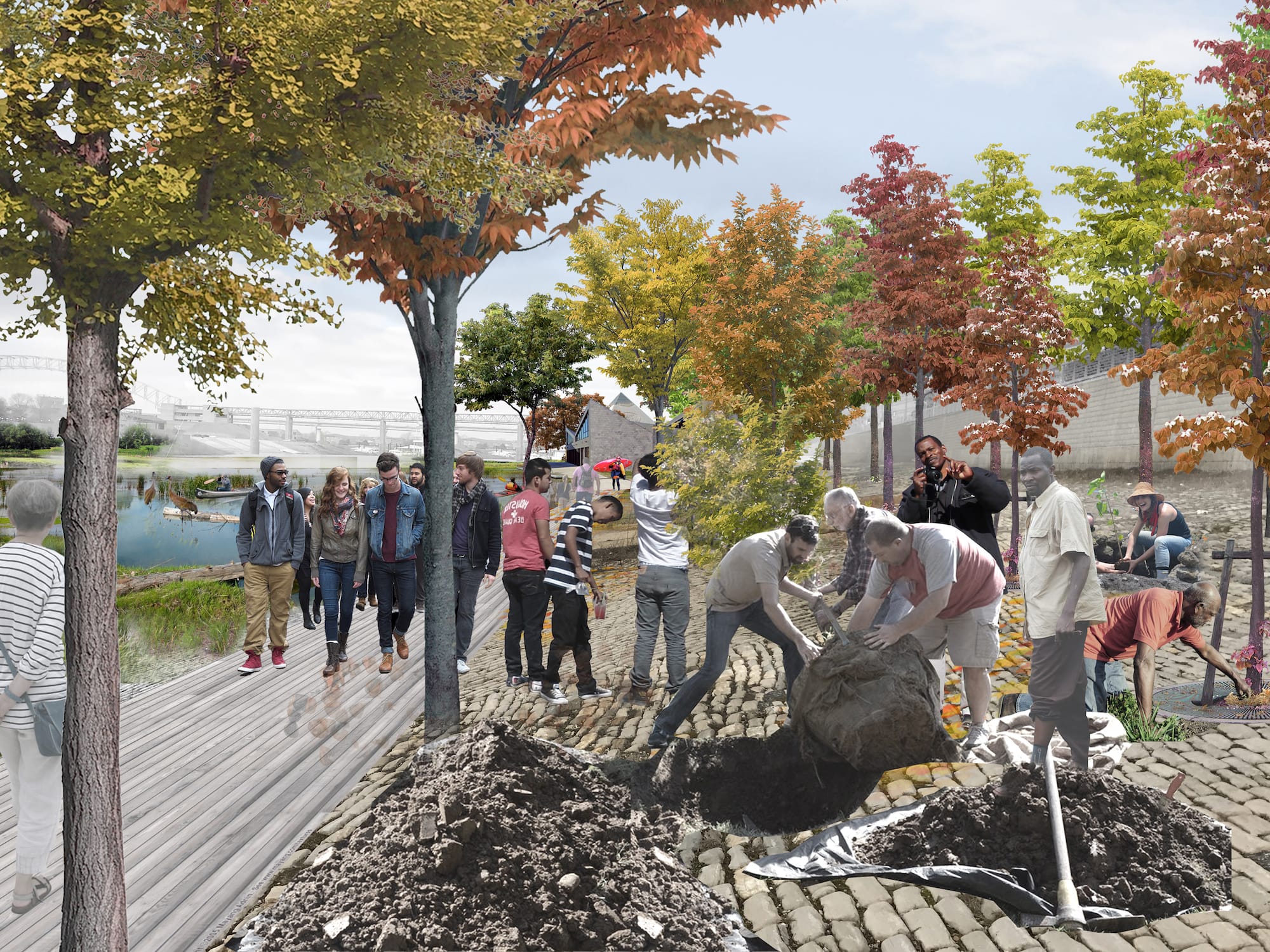 Project Credits
Studio Gang Project Team
Jeanne Gang
Mark Schendel
Alissa Anderson
Abraham Bendheim
Gia Biagi
Claire Cahan
Jonathan Izen
Lydia Meyer
Schuyler Smith
Heinz von Eckartsberg
Project Advisors and Collaborators
William Baker, Kevin Chang, and David Horos, Skidmore, Owings & Merrill
Carol Coletta, The Kresge Foundation
Benny Lendermon, Riverfront Development Corporation
Eric Robertson, Community LIFT
Maria Viteri and Stan Kulasik, International Masonry Institute
Adam Goss, RedMike Marianek, Samantha Snodgrass, and Ryan Clark, Spirit of Space
Sponsor
The Kresge Foundation