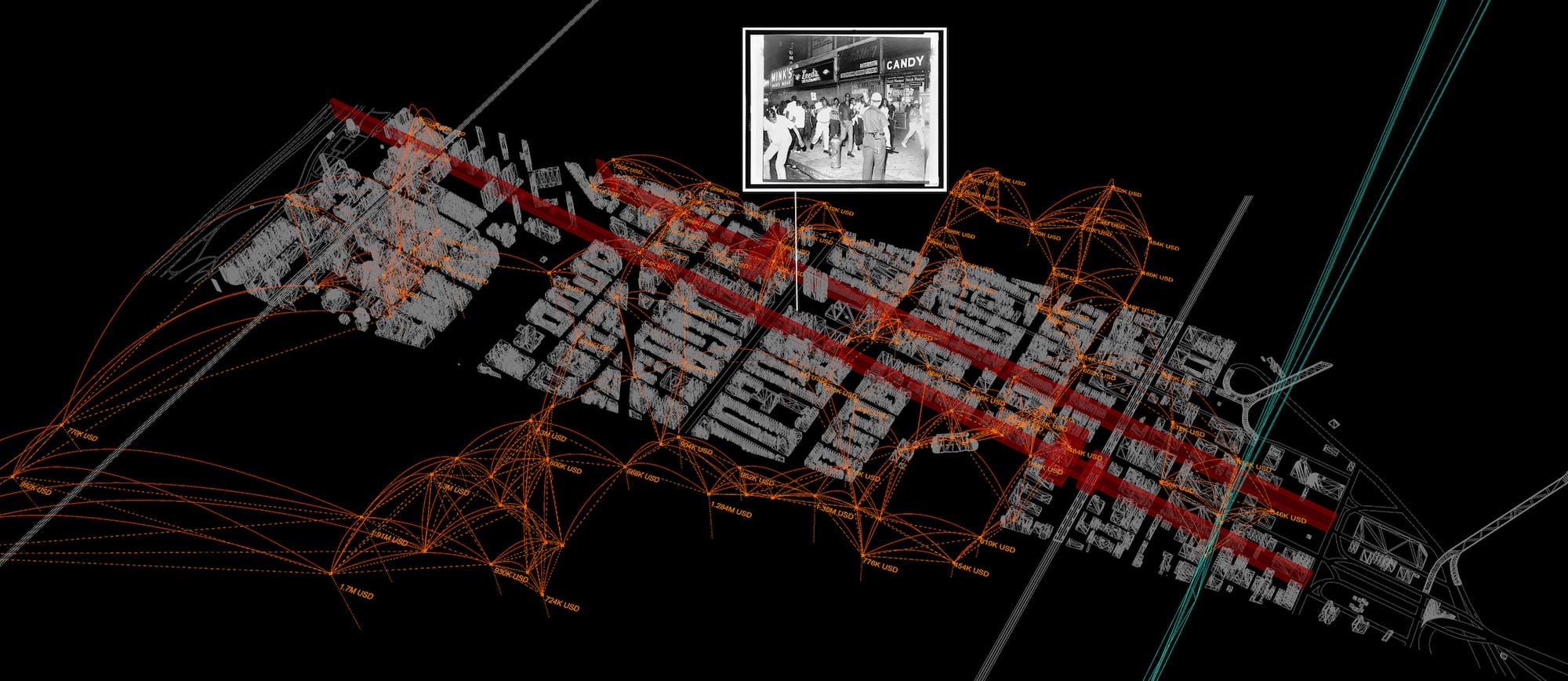 Huff + Gooden Architects; Photograph: Demonstrators carrying photographs of Lieutenant Thomas Gilligan march on 125th Street near Seventh Avenue during the Harlem Riot of 1964. Photography by Dick De Marsico from the Library of Congress.
Harlem Now Citizenship: From Local to Globalization
Harlem, USA is known in the global imaginary as the center of Black American culture and 125th Street is the heart of Black American cultural and civic display ranging from the event-spaces of public protests, marches, festivals, rallies, memorials, disasters, vagrancy, and leisure. Yet 125th Street is also a line of economic, social, and racial demarcation.
The conflation of this line with globalization (the proliferation of multi-national brands and national retail chains enabled by global manufacturing and production) not only resulted in the gentrification of Harlem beginning in the 1990's but it extends to the current conditions of cultural commodification, mis-appropriations and mis-appearances. Hence, Harlem, USA is here and everywhere.
Mario Gooden
Mario Gooden is a cultural practice architect. His practice engages the cultural landscape and the intersectionality of architecture, race, gender, sexuality, and technology. His work crosses the thresholds between the design of architecture and the built environment, writing, research, speaking, and education advocacy in the pursuit of spatial and social justice. huffgooden.com | @MarioGooden