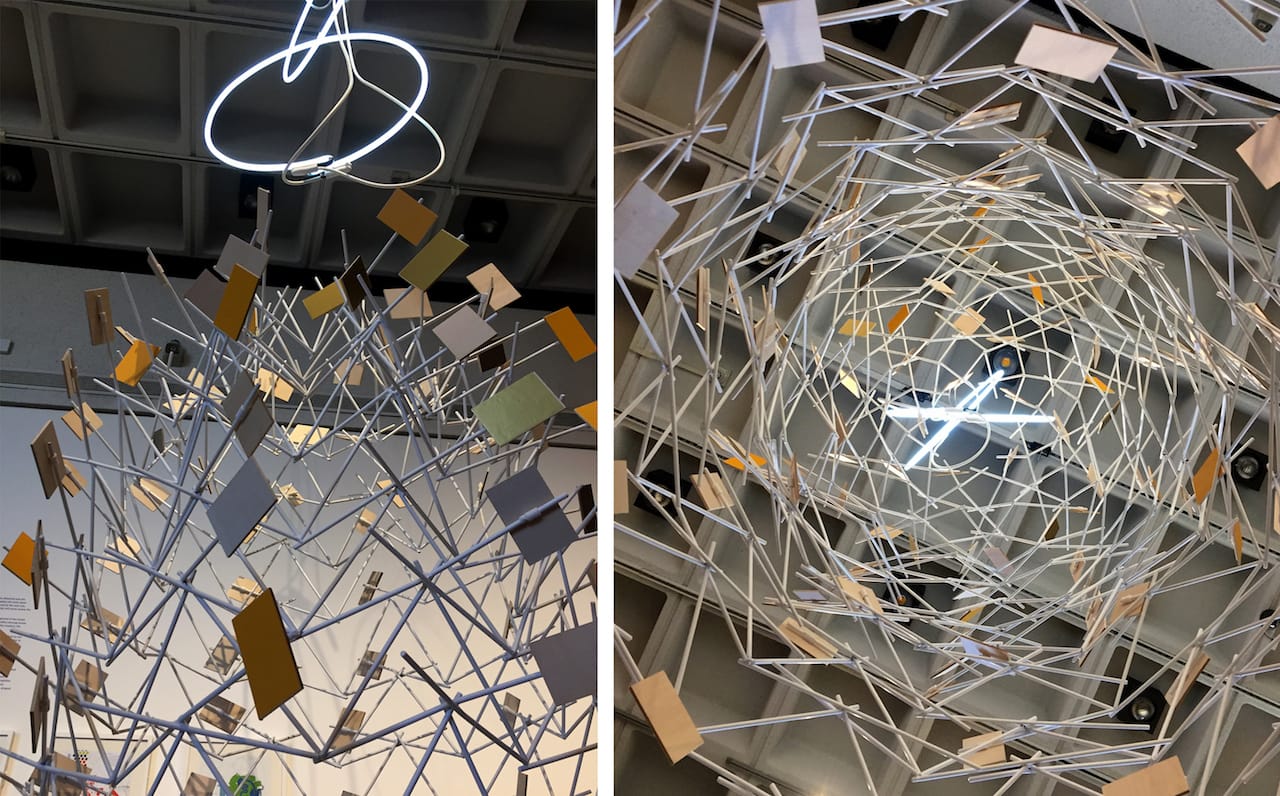 The urgency of the issue drew throngs of people to assemble, as if the vulnerability of their online and political voices compelled them to make themselves physically and undeniably present. The march happened and, using the signs they carried to represent their positions, they—a collection of citizens, a polis—created a temporary capitol whose very fiber was borne of the artifacts of collective agency itself. Like the ancient Tingvellir, this structure restored the etymological connection (from the German "Ding") of things-that-matter with things-as-matter1— but this was a human-made landform, a march crystallized in mountain-scale, an architecture.
When the crowd reassembled to make decisions, autonomous skywriters would draw their flag in the sky directly above, which—appropriate to the borderless and ephemeral nature of this government—would dissolve by the time group dispersed.
After a period, a different spontaneous march occurred, resulting in the construction of a new capitol, and the disassembly of the previous one. Over time, to those witnessing the landscape on the horizon, mountains moved.
Karl Kullmann, "The Shape of Things: Reimagining Landscape Parliaments in the Anthropocene," Forty-Five: A Journal of Outside Research. Accessed February 13, 2018. ↩
Tim Durfee
Tim Durfee heads the interdisciplinary architecture office Tim Durfee Studio in Los Angeles. He is also Professor in the Media Design Practices, MFA program at ArtCenter College of Design. www.TimDurfee.com | @timdurfee